Jim Wilkins pulled a test tube from the freezer of his home on San Francisco's Potrero Hill, stuck it in his pocket, and jumped on his Ducati ST4 motorcycle. He crossed the Bay Bridge to Oakland and pulled up in front of the rambling, two-story Omni Community Center, which once housed a heavy-metal bar and before that a social club for Italian garbage scavengers.
Wilkins came bearing a gift. The flask in his pocket contained a special strain of yeast that had been genetically engineered to carry the DNA sequence needed to make human insulin. Inside the Omni, at a DIY biotech facility called Counter Culture Labs, a band of biohackers led by Anthony Di Franco and Yann Huon de Kermadec had been eagerly awaiting their present. De Kermadec and Wilkins went to work, seeding the yeast onto a biological scaffold to start a new colony.
Wilkins's ride across the bay opened a new chapter in an effort with big ambitions — to disrupt the $25 billion insulin market with a cheap, generic version. After two years of work in their Oakland labs, Di Franco, de Kermadec, and other collaborators had managed to engineer E. coli bacteria to produce proinsulin, a precursor to insulin. But E. coli can't produce mature insulin directly. With additional bioengineering, yeast like what Wilkins delivered may present a more efficient method.
If anyone in this cross-bay collaboration ends up producing high-quality generic insulin, it would be a major breakthrough. The three companies that make nearly 90 percent of the insulin sold in the world nearly tripled the price in the U.S. between 2002 and 2013. In sub-Saharan Africa, low access to insulin means children diagnosed with diabetes have a life expectancy of one year.
The partnership might also offer lessons on how much garage biohackers can achieve on their own. If the crew at Counter Culture Labs are rebels trying to storm the biotech citadel, Wilkins is a reformer who wants to change the industry he's been part of for three decades. He has been a senior scientist at Genentech, a vice president at Alexion Pharmaceuticals, and a research professor at Yale. Now he has a research appointment at the University of California, San Francisco, studying proteins.
"Both of us want to supply insulin to people who can't afford it or can't get adequate supplies," Wilkins says. "It's just a slightly different approach to achieving the same ends."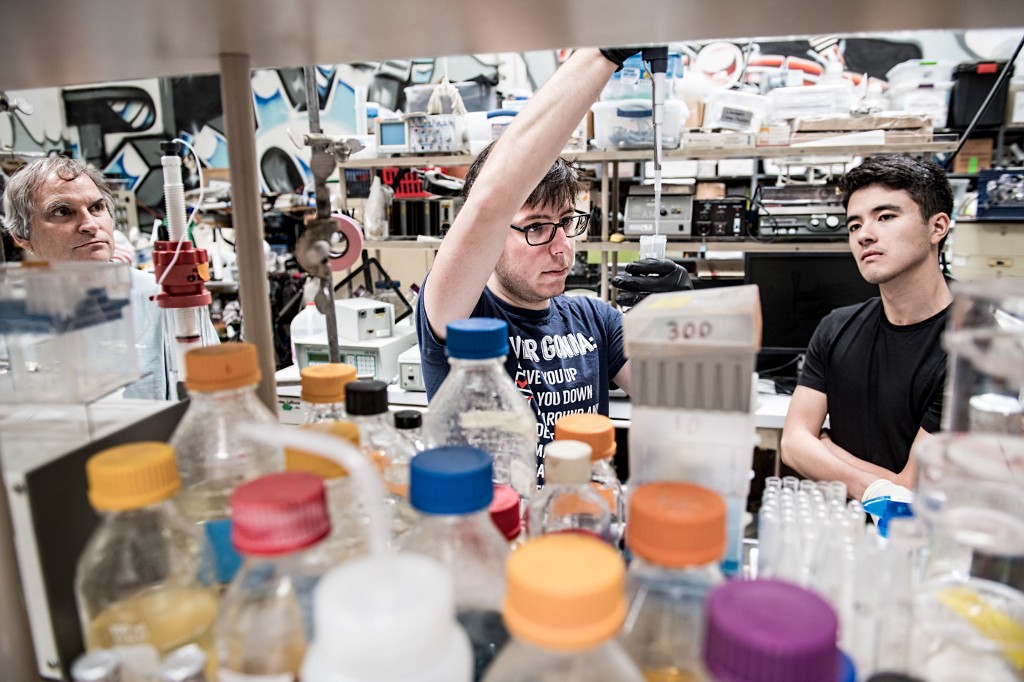 It's personal
In 2005, Di Franco, then a computer science major at Yale University, was experiencing strange symptoms. He had lost 40 pounds, was relentlessly thirsty, and had spent days in a haze. But he was so determined to complete his final assignments as a senior that he ignored it all. When he finally reported to the student health center, a blood test cleared up the mystery. His glucose levels were sky high because he had Type 1 diabetes — his body wasn't making its own insulin.
The health center kept him overnight, infused him with synthetic insulin to control his dangerously high blood sugar, and then released him with his own supply. Di Franco has been in charge of his own diabetes care ever since — to a point. He and almost six million other Americans with diabetes need insulin every day; without it they could die. But they can't control the price.
For Di Franco, this means he must never allow his health insurance to slip. Last year, when a snafu caused his coverage as a PhD student at the University of California, Davis, to lapse, he got a $2,400 bill for a month's supply of insulin. "That's over $25,000 a year — more money than I make as a grad student by a considerable margin," Di Franco says. Fortunately, he solved the problem and was reimbursed. But the experience drove home the peril facing millions of other people with diabetes. "The price is that high because people don't have alternatives. We want to do whatever it takes to make insulin more accessible and affordable."
Di Franco and his biohacking comrades decided to take matters in hand and learn to make their own insulin in 2015. The Open Insulin Project was born.
The team shares space at Counter Culture Labs with a dozen other collectives working to reclaim technology, promote food justice, and produce feminist silk-screen work. If the lab looks and feels a bit like a 1970s time capsule — with its radical spirit, open-door policy and banner promoting "citizen science" — the mission of Open Insulin also involves a back-to-the-future challenge. The group is trying to replicate the creation of the first product ever made using recombinant DNA technology.
In the late 1970s, insulin was still being produced the way it had for 50 years, by macerating the pancreas glands of pigs bound for slaughter — 23,000 animals to extract a pound of insulin. Eli Lilly and Co., a principal maker of insulin drugs, wanted a better way and put out a call for a new method. A tiny startup called Genentech — the world's first biotech company — entered the race to create synthetic insulin.
"We have great technology and a lot of people can't take advantage of it. This is wrong."

Jim Wilkins
Its technique: take DNA that leads to the production of insulin, insert it into E. coli, and turn the bacteria's cells into mini-factories that pump out chains of the protein. The upstart Genentech mastered this process and won the race, publishing a landmark paper in 1979 that described the work. Lilly licensed the work and in 1982, the Food and Drug Administration approved Lilly's application for Humulin, the first synthetic human insulin and first biotech drug.
Today, insulin is still made much the same way. Lilly and two other drug companies, Novo Nordisk of Denmark and Sanofi of France, dominate the market in the U.S. and Europe. Every few years, they tweak their insulin or the "pens" used to inject it, extending the patent life of their products for a few more years.
Still, patents for the most basic form of synthetic insulin have expired — and yet no generic manufacturer has stepped forward to produce generic insulin. Di Franco thinks that's because the three big insulin makers are paying generic companies not to compete — a practice that is known to occur with other drugs.
In the past 20 years, the list price for a vial of Eli Lilly's Humalog has jumped from $21 to $255, according to the Washington Post. On 13 occasions since 2009, the price of Sanofi's Lantus and Novo Nordisk's Levemir have gone up in lock-step increases, usually within a day of each other, Bloomberg News reported in 2015.
The three companies now stand accused of price fixing in a federal class-action lawsuit filed in Massachusetts. The U.S. Department of Justice and several state attorneys general are investigating insulin pricing too. The three drug makers have denied manipulating prices, claiming, as Lilly put it in a statement, to "adhere to the highest ethical standards."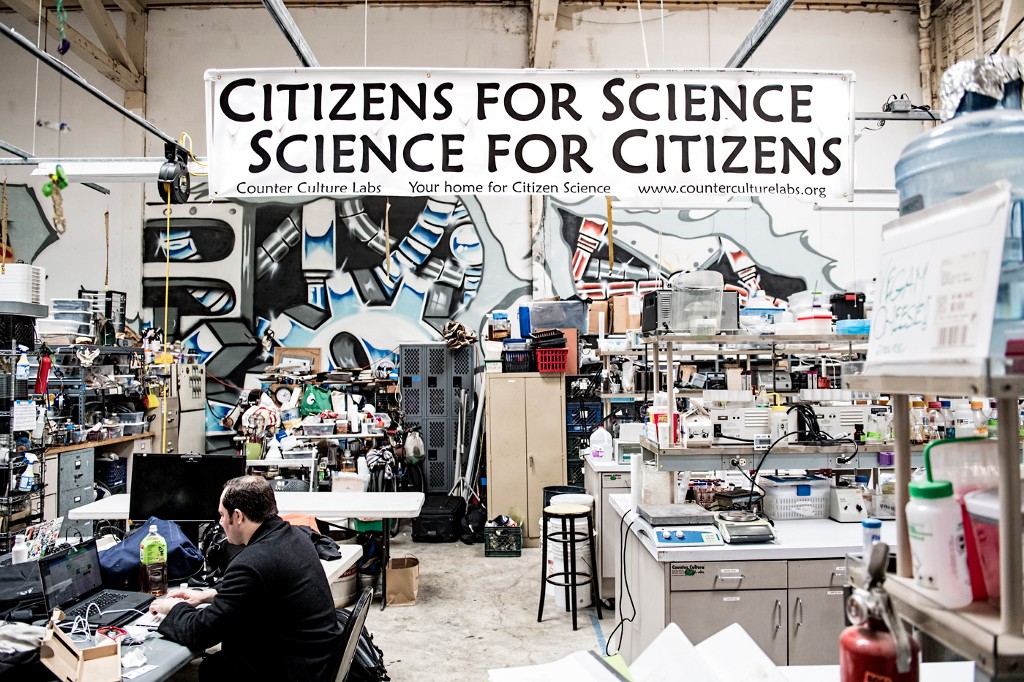 Cracking the code
Di Franco and his associates in the Open Insulin Project originally set out to crack the basic code for synthetic insulin and develop a recipe other biohackers could follow, allowing people with skills and laboratory access to make small batches of the drug. This, Di Franco says, would address the problem of near-monopoly pricing and mitigate the potential for hurricanes, earthquakes, or other disasters to disrupt the supply chain and block patients from getting access to the drug they need. "We are looking at starting with local production at a scale like a microbrewery — there could be several in each city — and organized probably as a patient-owned and controlled cooperative," Di Franco says.
For the first year or so, the biohackers used a process much like Genentech's, engineering E. coli to produce proinsulin, a precursor to insulin. A few months ago, they switched gears and began using a potentially more efficient vehicle, yeast, thanks to the connection Di Franco forged with Jim Wilkins.
Wilkins had long been uncomfortable with practices of the drug industry, but his outrage peaked in 2014, when the Ebola outbreak struck Africa and he learned that research on promising vaccines had stalled, largely because pharmaceutical companies didn't see them as profitable. "It rang a bell and I started thinking: We have great technology and a lot of people can't take advantage of it," he says. "This is wrong. I figured I've got the expertise and I can apply it to creating drugs that are affordable and accessible to everyone."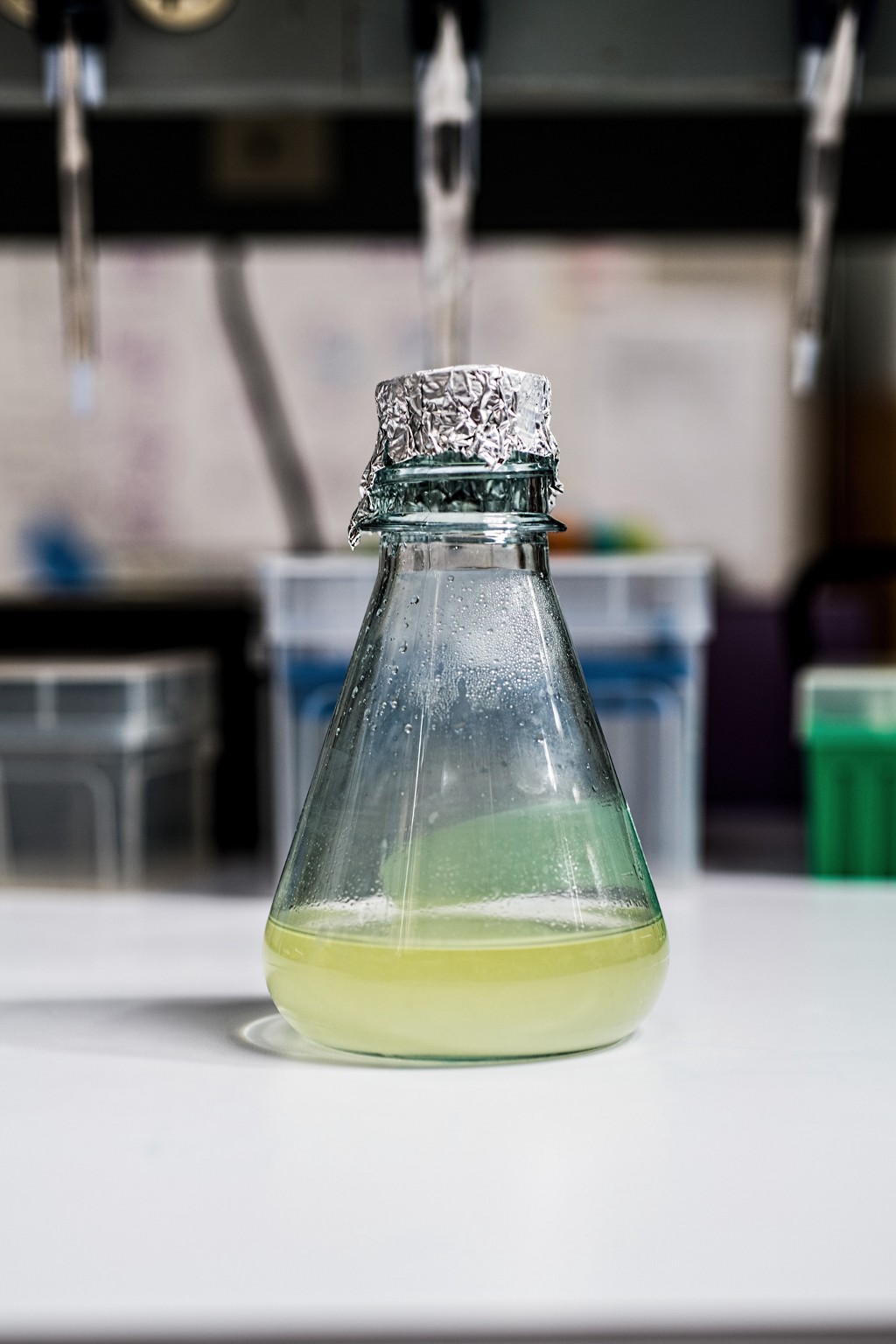 In 2015, he formed a nonprofit called Fair Access Medicines, recruited a board and began hunting for projects. He soon landed on insulin. He thought it could be made cheaply — especially if it was grown in a type of yeast known as pichia pastoris, a relative of brewer's yeast that expresses proteins at high levels.
He learned that a researcher at Keck Institute in Claremont, California, had cloned insulin into pichia, and he arranged to get a license from Keck to use the yeast for research purposes. Now Wilkins is working to raise the $700,000 he figures he'll need to demonstrate that he can make pure insulin and get the FDA to sign off on a small clinical trial.
Last year he connected with Di Franco and learned about Open Insulin. "I thought: these guys have a lab and I have this pichia strain," he says. "Why not share it?"
Since receiving Wilkins's gift, de Kermanec, a Frenchman with a PhD in protein biochemistry from the University of Grenoble, has been trying to optimize the yeast to make proinsulin at greater volume and efficiency. A baby-faced 31-year-old, de Kermadec isn't currently employed and does most of the project's hands-on lab work. Eventually, he and his colleagues hope to get the yeast to produce insulin directly, avoiding the proinsulin phase.
Meanwhile, Wilkins is pressing ahead as well. In December, he will move his operation into free lab space at the CoLaborator, an incubator facility run by Bayer AG, the German pharmaceutical company, near its west coast innovation center in San Francisco's Mission Bay. He and his team plan to meet with FDA regulators before the end of this year to lay the groundwork for what they think should be a three-year process of getting a generic insulin on the market.
The pathway is straightforward, says Charles Andres, a biochemist turned attorney with Wilson Sonsini Goodrich & Rosati who's serving as a pro bono advisor to Wilkins's group. First, they'll need to prove they can make pure, uncontaminated insulin, structured just like Humulin. Then they'll need to run a clinical trial of probably fewer than 100 people to ensure the new generic is safe and effective and acts like Humulin in patients.
For now, the two efforts will continue independently but collaboratively with lots of consultation across the bay. Open-source biotech activists in Belgium, Australia, and Cameroon have joined with Open Insulin, globalizing the effort to create more affordable and accessible insulin.
But in the end, the biohacking effort seems likely to be mostly inspirational, proving conceptually that citizen scientists can make a protein like insulin and share the recipe. The realities of drug regulation — the need to manufacture any drug used by people in expensive, sterile facilities and to ensure that every batch is exactly the same — may make Di Franco's vision of small-batch regional production extremely difficult to achieve.
That may leave Wilkins, a biotech veteran with greater access to expertise and capital, more likely to cross the finish line. Even so, success by either group would amount to a major challenge to the current pharma model — welcome news for people dependent on drugs that just keep getting more expensive.