Alto Neuroscience wants to use EEG brain biomarkers to better match the right treatment to a person's needs.
Illustration by Nicolás Ortega
Amit Etkin was a psychiatric and neuroscience star at Stanford. He became a professor and faculty member while still doing his medical residency, an uncommon achievement. But at the same time, his professional frustration was skyrocketing. Through his research and clinical practice, he could clearly see one of the central frustrations felt by doctors, nurses, patients, caregivers, and basically anyone dealing with depression and bipolar disorder today: There are lots of drugs, but many of them don't work.
"I felt that there was a need to better define psychiatric disorders and that the diagnoses these patients had didn't reflect what was going on in their brains," Etkin says.
So in 2017, he took a leave of absence to start Alto Neuroscience, a company dedicated to "precision" psychiatry, which seeks to go beyond old-school clinical assessments and one-size-fits-all pharmacopeias to diagnoses based on advanced imaging and molecular biomarkers, and personalized medicines tailored to a person's specific biology and disease. Approaching psychiatry through more targeted medicines, Etkin is convinced, will help people get better faster. In 2021, Christian Angermayer, the CEO and founder of Apeiron Investment Group was responsible for $32 million of the initial $40 million in capital raised. In addition to Apeiron, the company is backed by investors with a strong commitment to the improvement of mental health treatment, including Windham Venture Partners, What If Ventures, Able Partners, Risk and Return, Tim Kendall as well as Total Brain.
Alto Neuroscience set the ambitious goal of launching three phase IIa trials for three different psychiatric conditions, including treatment-resistant depression and post-traumatic stress disorder (PTSD), and Etkin says they expect to have the first data by 2023.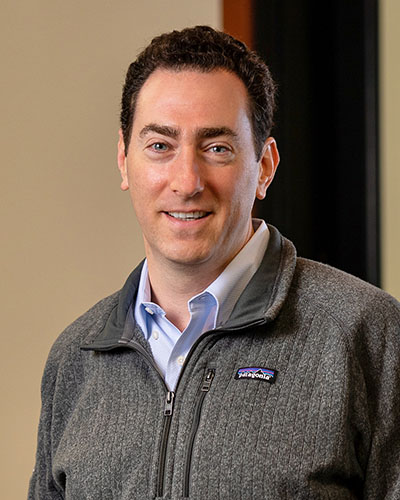 "Our approach is to look at how differences in individuals' biology impact how they respond to treatment," Etkin says. The company's clinical-stage pipeline includes drug candidates being studied in mental health conditions targeting cognition, emotional problems, and sleep disturbances. The precision psychiatry component comes, Etkin says, because in addition to finding better ways to treat people for these conditions, they are looking to identify new ways of monitoring their biomarkers through wearables like EEG caps that monitor brain activity. Their hope is that this will allow them to quickly match people with the therapy that will best help them.
Deborah Phippard, the chief scientific officer of the clinical research organization Precision for Medicine, notes that this type of approach to psychiatric disorders is long overdue. "It has taken several decades for phenotyping of cancers to become standard practice, allowing for targeted therapy," she says. "Our understanding of the underlying etiology of depression and other complex disorders combined with the development of better imaging tools and emergent biomarkers means that this field is ripe for the same type of approach.
"It's exciting to see new companies emerging to expand this field with the potential to offer effective treatments to underserved patients," she adds.
Try, fail, repeat
For the 21 million American adults who suffer from major depressive disorder, the good news is there are lots of drug options on the market—several broad categories of drugs, in fact. People can take selective serotonin reuptake inhibitors (SSRIs) like Prozac and Zoloft, serotonin and norepinephrine reuptake inhibitors (SNRIs) like Effexor, atypical antidepressants like Wellbutrin, tricyclic antidepressants like Elavil, or even monoamine oxidase inhibitors such as Nardil.
The bad news is the drugs fail up to a third of the time. There's no way to know in advance whether any one drug will work for an individual, and current clinical practice calls for psychiatrists to figure it out through trial and error: try a drug, wait four to six weeks to see if it works, if it doesn't work, stop taking it, wait two more weeks, start a new drug, wait four to six additional weeks for it to kick in, pause, abort, repeat, evaluate, and on and on all over again. People with depression who have an inadequate response to at least two standard antidepressants are considered treatment resistant. Every year in the United States, some 8.9 million adults are treated for depression, with 2.8 million (30.9 percent) having treatment-resistant depression.
"The days of relying on trial-and-error for treating mental health conditions are over."
As for people who suffer from PTSD, Etkin says, the situation is even less promising. "Zoloft and Paxil are approved by the FDA to treat it but don't do a great job. Neither drug was designed to treat PTSD."
All this is what motivated him to step out from academia and found Alto Neuroscience, Etkin says. "By starting the company, I made a statement that the days of relying on trial-and-error for treating mental health conditions are over."
When asked about Alto Neuroscience's goals, Mylea Charvat, the chief impact officer of the Alzheimer's Moonshot Fund at Startup Health, said quantitative diagnostic biomarkers have shown great success in other areas of medicine. They have revolutionized cancer treatment, and they could do the same for mental health. "We diagnose and treat mental health disorders the same way we have for the past 50 years," she says. "This has to change."
She applauds the approach Etkin is taking with Alto Neuroscience and says it's "what is needed to bring precision medicine to mental health."
In December 2021, Alto Neuroscience partnered with Cerebral, an online mental health provider that offers counseling, therapy, medication delivery, and management online for mental and behavioral health conditions such as depression, anxiety, serious mental illnesses, substance use disorder, and nutrition. They announced they were planning to conduct a decentralized phase 2 clinical trial testing Alto's depression drug candidate—called ALTO-300—on 200–300 people who are unresponsive to existing depression therapies.
The novelty of the study is that unlike most clinical trials of psychiatric drugs, where people are evaluated in outpatient visits—or even inpatient beds—the ALTO-300 study will take place almost entirely in people's homes. They will wear portable electroencephalography (EEG) caps so their sleep and brain activity can be followed, they will fill out online surveys, and a team will visit each person at the beginning and end of the trial.
In addition to the brain biomarker evaluations, the trial will also assess standard clinical outcomes, such as scores on the Montgomery-Åsberg Depression Rating Scale (MADRS), which measures the severity of depression, the Clinical Global Impression-Severity scale (CGI-S), which measures the severity of psychopathology, and PTSD scales. "This approach will help determine whether a certain biomarker best identifies patients who are most likely to benefit from the drug candidate being evaluated," Etkin says. "We expect to have data by the end of 2022."