From ephemeral tattoos to vagus nerve oil to a grape-waste backpack, these biotech-inspired gifts will be sure to delight and inspire.
Let's face it—nerds are hard to shop for. Bio nerds are even harder to shop for. But biologically inspired gifts are cool for nerds and for everyone, especially now with so many smart, novel, and beautifully designed products hitting the market. Nature is the ultimate designer and evolution is the process. Tapping into nature's complex systems and harnessing its power to create new solutions is inherently inspiring to anyone who believes in progress. And these gifts can be positively life transforming. Our Oura smart sleep tracking ring, for instance, has given us insights into how to get more rest and better quality sleep. And now they've released the third generation ring (from $299), which promises to track daytime activity as well. Maybe someday we won't need a phone, and a ring, and a patch, and a band, and a watch… And when that day comes, you'll read about it here first!
We at proto.life are all fascinated and encouraged by the therapeutic potential of placebo pills. Gifting a placebo could inspire a lively Christmas morning conversation about the placebo effect. Or take it to your next white elephant party. It's $24.95 direct, or $19.95 on Amazon.
And you could always delight a biofuturist friend, or an aficionado of great design, with a copy of our time capsule book, Neo.Life: 25 Visions for the Future of Our Species. In fact, readers can use code HOLIDAY15 for a 15% discount between now and December 10th.
We're always curious what smart people are finding among the latest bio- and tech-inspired offerings for health, wellness, fashion, and home. So in what is shaping up to be an annual tradition, we asked a few of the people whose opinions and perspectives we respect to help us compile the 2021 proto.life Biologically Inspired Gift Guide. Check it out.
---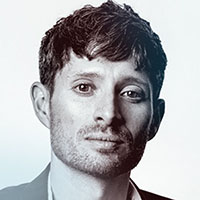 Robin Carhart-Harris
The well-known researcher just moved from Imperial College London to the University of California, San Francisco, where he is the Ralph Metzner Distinguished Professor of Neurology, Psychiatry and Behavioral Sciences, and holds the rather extraordinary title of Director of Psychedelics. proto.life caught up with him at a dinner in his honor recently, where he took a moment to share these ideas:
FOR THE PSYCHONAUT IN YOUR LIFE: MYDELICA
Launching in 2022, MyDelica is an app that serves as a guide to psychedelic tripping for dummies. It's interesting because it's really easy to trip badly and often prohibitively expensive or illegal to trip well! [Note: Robin is the founder]. Sign up free for early access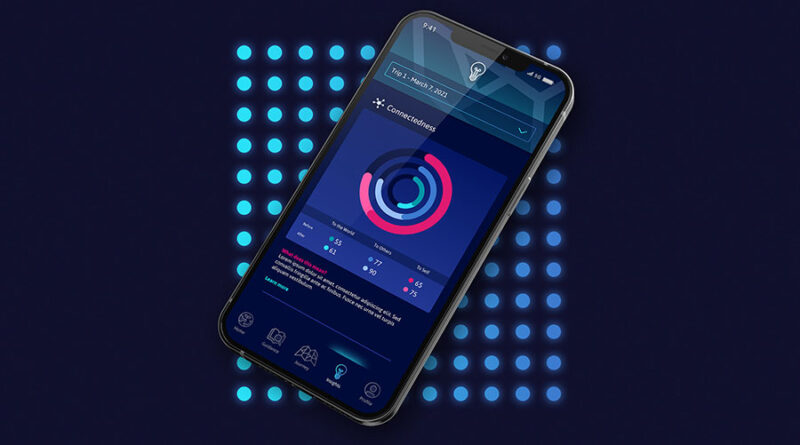 FOR THE CHILD IN EVERYONE: THE BOOK, AMI: CHILD OF THE STARS
This book was gifted to me by a dear colleague as I left the United Kingdom, relocating to the United States. It's interesting as it's a children's book for all ages about the "most fundamental law of the universe"—recognition of and behavior in accordance with the principal value of love. Available in print in French and the original Spanish. $9.90 paperback
WHAT I WISH I COULD GIVE: A BIOFUEL PLANE TICKET
I'd love to see sustainable aviation biofuel come in and would love to gift someone a flight on such a fueled craft. It's interesting as we desperately need a breakthrough to match the progress being seen in road vehicles. In the meantime, a one-year magazine subscription to Biofuels International would be my gift. $270
---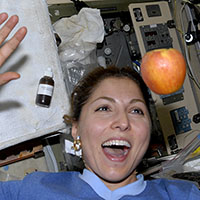 Anousheh Ansari
The CEO of the XPrize and the first female private space explorer spent 12 days in space, conducting experiments on the International Space Station and inspiring people all over the world to reach for their dreams.
SEND SOMEONE YOU LOVE INTO SPACE
Are you stressed, don't know your place in the universe or have lost your way? A trip to space may be just the cure. Seeing our home planet from orbit will not only let you experience the zen of floating free from the forces of gravity, it also gives you a whole new perspective on life. You will be humbled by seeing how small and insignificant we are in the grand scheme of things, and you'll realize how much time you waste worrying about the noise in life. The cherry on top: you look so young in microgravity—it's like an immediate face lift!
Space Adventures actually have openings on their upcoming mission launching in 2023. The opportunity is for two participants, one of whom will have the chance to do a spacewalk. More information is available here and pricing is after a consultation, but we've heard it starts around $20 million. Or for those of you on a budget, a sub-orbital flight is available from Virgin Galactic for $250,000.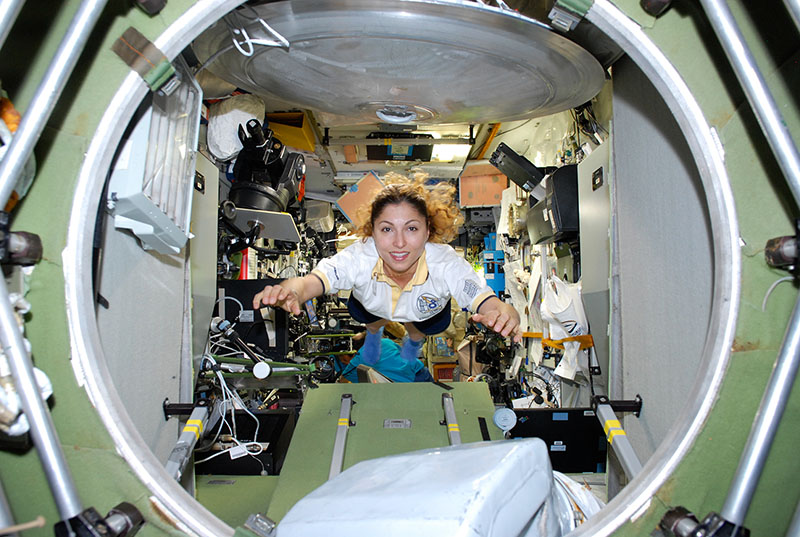 EPHEMERAL TATTOOS FOR UNCOMMITTED REBELS
Have you ever wanted to get a tattoo but couldn't decide what image and where on your body? With Ephemeral Tattoo you don't really have to. This is a real tattoo that disappears in a matter of 9–15 months. But it is still a tattoo, not a stick on, so it hurts and requires healing—and it definitely makes you feel like a rebel. Mine says "Live long and prosper"… in Vulcan. $195–$550
---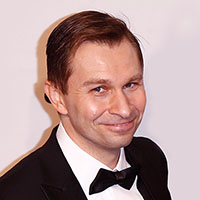 David Sinclair
The acclaimed Harvard longevity professor and entrepreneur is also the author of Lifespan: Why We Age and Why We Don't Have To, which in fact would also make an excellent gift. $19 paperback
FOR ECO-FASHIONISTAS: OLIVER CABELL RECYCLED PLASTIC SHOES
Oliver Cabell has launched 3D-printed sneakers that are made from recycled plastic bottles, to help change habits that lead to eight million tons of plastic entering the ocean each year. Starting at $199
FOR THE METABOLICALLY CURIOUS: A CONTINUOUS GLUCOSE MONITOR
Learn what foods spike your glucose and which ones don't as a way to avoid brain fog during the day and extend your healthy lifespan. Levels Health is currently offering a 28-day pre-launch opportunity that includes an online consultation with a physician, two continuous glucose monitors, software, and weekly and monthly reports. $399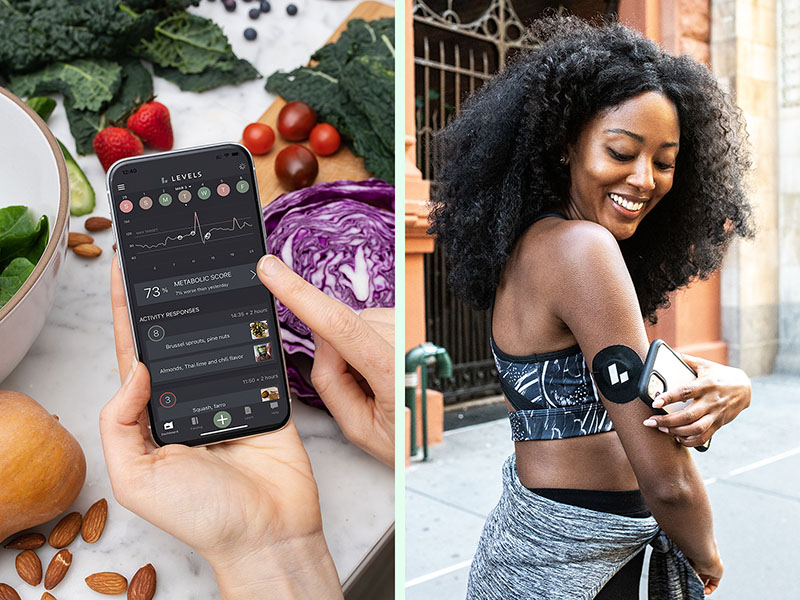 FOR THE WORKAHOLIC: JUST ADD WATER SUPPLEMENT
"Just Add Water" supplement powder is perfect for people with busy lives. The nutrient power drink is designed by a professional chef and nutritionist to ensure a complete source of vitamins and minerals to start the day. Chocolate flavor is a fave. $7.20 per serving
---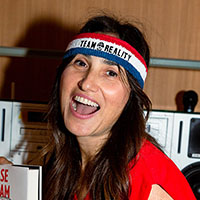 Zem Joaquin
Zem is an entrepreneur and founder of the Near Future Summit, a community and conference she curates for building and supporting world positive solutions. She's also the founder of ecofabulous, a pioneering brand dedicated to stylish sustainability.
OSEA'S VAGUS NERVE OIL: SERENITY NOW!
​​For my biologically inspired eco-fabulous find I am going to share a big little secret: Osea's Vagus Nerve Oil. Get some as gifts but don't neglect yourself. A couple drops will get you through even the most manic of holidays. $48
YESAND APPAREL FOR THE ECO-FASHIONISTA
Long gone are the days that eco-fashion was an oxymoron. YesAnd, a conscious-to-the-core apparel and lifestyle brand that proves you can have it all. Yes to style, quality, fit, comfort, price… and fair labor, low impact dyes, organic cotton, and more. $33–$148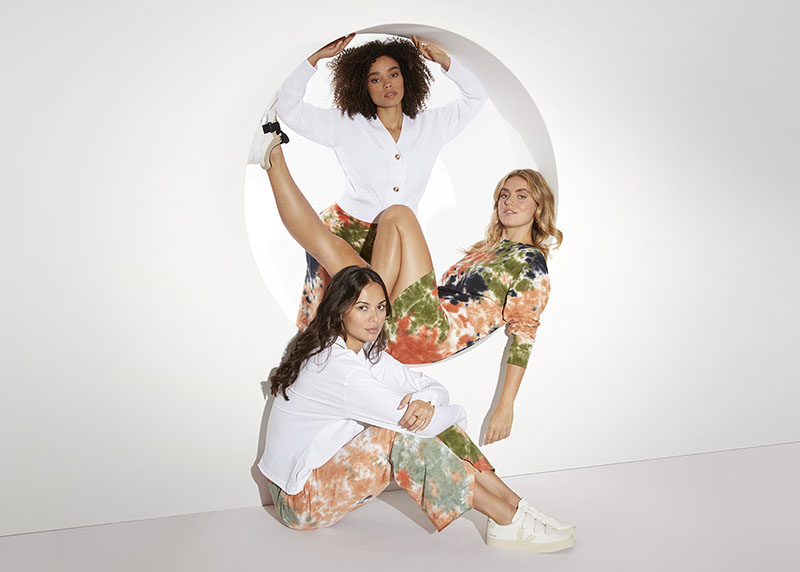 FOR THE STRESSED: PYM MOOD CHEWS
Perfect for surviving Thanksgiving, gifting on one of the eight days of Hanukkah, or as a stocking stuffer, the Prepare Your Mind (PYM) amino acid mood chews prepare you for those moments of stress and anxiety. Founded by Zac Williams, the son of Robin Williams, the company is premised on the belief that no matter what life throws at you, you should have some resilience on hand. $34.99
---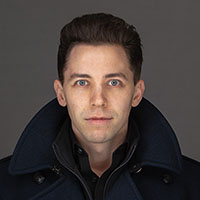 Luke Robert Mason
Luke's Futures Podcast features an eclectic mix of future thinkers from all ends of every spectrum you can imagine. proto.life Founder Jane Metcalfe was recently interviewed and we recommend sampling any one of his episodes.
SENTERO MAGNETIC SENSORS, FOR ASPIRING CYBORGS
CyborgNest is one of the first companies to commercially sell augmentative devices that allow you to become a cyborg. Launched this year, the Sentero is a wearable device which allows users to connect to the Earth's magnetic field and enables an ability to sense any person or place in your network. Their previous device, the NorthSense, had to be pierced into the body, so I am sure your loved ones will appreciate that this new device doesn't require any invasive processes, or a trip to your local body-modification expert to install. $249
NEOSENSORY'S DEVICE FOR A WEARABLE BUZZ
Give the gift of a new sense! Neosensory's Buzz is developed by leading neuroscientists, audiologists, and engineers. David Eagleman is co-founder and CEO of the company that hopes to use the device to create new forms of immersive experiences as well as help those who are deaf and hard of hearing. $249–$799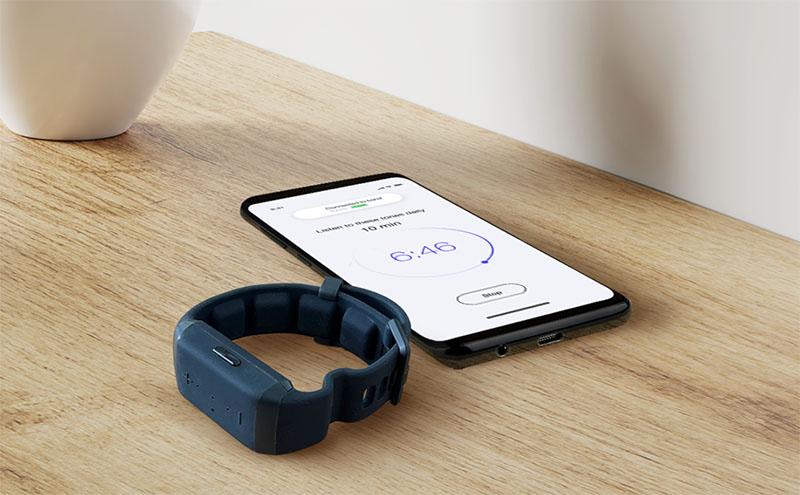 FOR THE SPACEFARING READER: THE NEXT 500 YEARS
Christoper Mason's latest book extrapolates from astronaut Scott Kelly's experience forward 500 years and provides a roadmap outlining a number of innovations required for humanity to be a spacefaring species. This book provides possibly the most compelling argument for the genetic modification of human beings, as without biological interventions, humans simply won't be able to survive in extraterrestrial environments. $19.95 paperback
FOR WRAPPING YOUR DNA AROUND SOMEONE YOU LOVE: DOT ONE
Dot One embodies the idea of a biologically inspired gift. The company takes your genetic information and converts the raw data into your very own DNA-personalized design that can be used on a range of knitwear, from scarves to jumpers. Wait list
---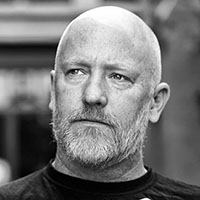 Alexander Rose
Zander is the executive director of The Long Now Foundation, which gives him an excuse to ask really out-there questions about how to collect, preserve, archive, and retrieve information about humans and society today and for the next 10,000 years.
SECURE DNA STORAGE WITH SECURIGENE AND BIOARKIVE
I have been looking for an inexpensive, off-the-shelf solution for long term DNA storage. Not only would this be a perfect gift for the family, it could provide a way to have a DNA library that we preserve into the future to help understand how genetics change over time. Imagine if we had such a library from thousands of years ago. SecuriGene is a relatively inexpensive shelf-stable option that takes a dry sample of DNA that you can extract code from—but it is not a viable sample of cells you would be able to work with directly in the future. It does have the advantage of no ongoing costs though once the sample is prepared and stored. $389
BioArkive is a more expensive cold storage service that freezes your viable biological sample so you could cultivate cells from it once thawed. However, it has greater cost and long-term risk since, for instance, the cold storage could have a technical problem or the company could have a funding problem.
Editor's note: If any of you have used these services and others like them Zander says he would very much like to know about your experience @zander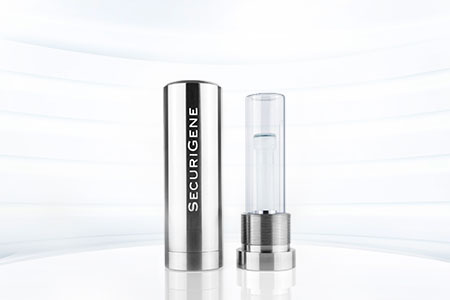 ---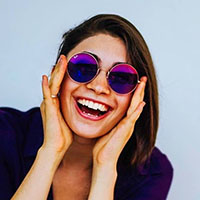 Siranush Babakhanova
We met Siranush when she was one of the undergraduate leaders of a group of MIT transhumanist students, and she wrote an essay for our book (which, did we mention, would make an excellent gift?) She's recently moved to Stanford to pursue a PhD in biophysics.
FOR THE ARTIST IN YOU: NFTs FROM YOUR BIODATA
What do you love most about your loved one? If it's their fingerprint, the sequence of a dominant/recessive allele/gene you know they must have, or an EEG recording of their heart rate (how romantic!), you could make an NFT of it. And then you can debate whether purchasing digital art as an NFT gives you only the right to sell it, or whether you own any actual IP within that art piece. DNA11 offers portraits from your DNA, your fingerprints, or your kiss print. Or for a more information theory-dense take on the idea, you digitally savvy types could consider a DIY project. There are examples of DNA NFTs available for auction here and here, and a how to site to inspire your creative juices. DNA Portraits from $199, Fingerprint Portraits from $175, Kiss Portraits from $175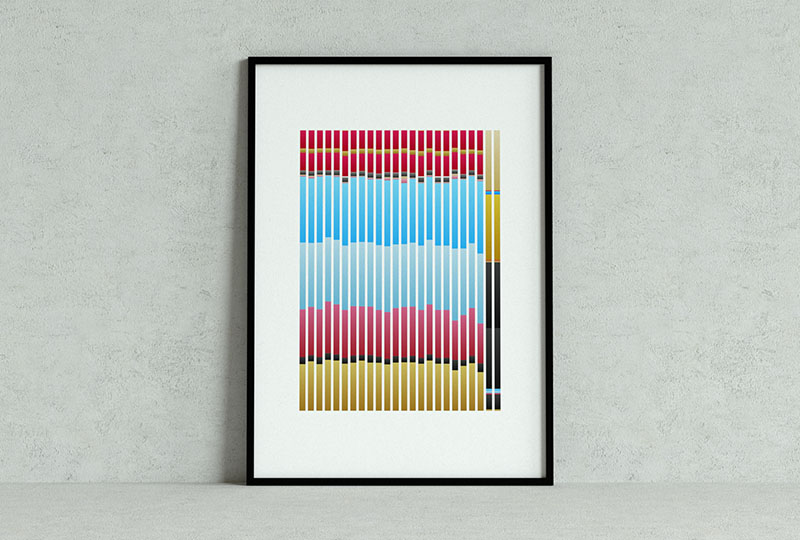 TWO BOOKS FOR THE PUZZLERS IN YOUR LIFE
The Codex Seraphinianus by Luigi Serafini and the Voynich Manuscript by Raymond Clemens are both written in an unknown encryption, so their text is a fun puzzle that may amuse and interest some. The core of their value for me is in their amazing illustrations that I love coming back to with a piece of paper and pen to draw alongside my variations on the themes in these illustrations. $112.17 hardcover for Codex and $37.49 hardcover for Voynich
YUMMY STOCKING STUFFERS: CHOCOLATE BODY PARTS
Nothing says "Happy holidays" better than a piece of chocolate in the shape of your kidney, lungs, heart, guts, or liver. Share a set of silicone organ-shaped decorating molds for chocolate or soap. $38.99
A BOOK FOR THE BIO ART LOVER
Art Forms in Nature by Ernst Haeckel is both an absurd book of fantasy and a journey into fantastic realism. Either way it will unleash your bio-imagination. I am indebted to this book for inspiring me to learn the vast and weird variety of organisms out there. $25 paperback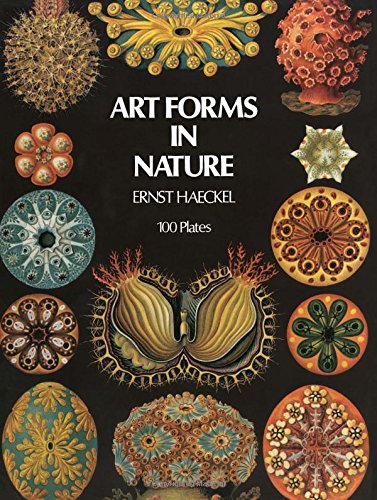 DELICIOUS-SMELLING STOCKING STUFFERS
One scent I read about that I can't wait to test is that of Tetramethyl acetyloctahydronaphthalene (or Iso E Super), a synthetic scentless (or maybe slightly woody) fragrance that magically transforms into a completely unique perfume on every single human. A staple among 21st century scents, the anti-fragrance fragrance Molecule 01 from Escentric Molecules is one to try. Apparently, it will take time and at first you may not smell anything (there is some dispute about this), but after some time, many claim, it may be so addictive that you might never consider other perfumes again. Eternity by Calvin Klein and Scent of a Dream by Charlotte Tilbury also contain some Iso E (~10 percent). $3.99 for Molecule 01; $56–$99 for Eternity; $75–130 for Scent of a Dream
---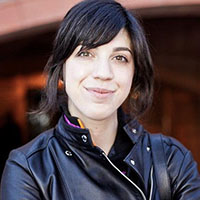 Laura Feinstein
We met Laura through our friends at Kickstarter, where she is the resident bio-design/tech nerd, which means she sees a lot of cool stuff coming across her screen every day. All of the products she chose can be found on the Kickstarter site and are shipping now.
NURA HEADPHONES: MUSIC STRAIGHT TO YOUR BRAIN
It's your own hearing, but better. Nuraphones utilize a unique soundwave technology and design that measures your auditory senses from the outer lobes all the way to the brain and adapts music to sync to your hearing in seconds, providing a customized "in-concert experience" straight to your inner ear. $399
PETOI BITTLE, THE PALM-SIZED PET ROBOT
Give the gift of a new (robot) best friend. Petoi Bittle is the easy-to-program, palm-sized quadruped robot pet able to do tricks like real animals, but at a fraction of the cost of Boston Dynamics' Spot. $299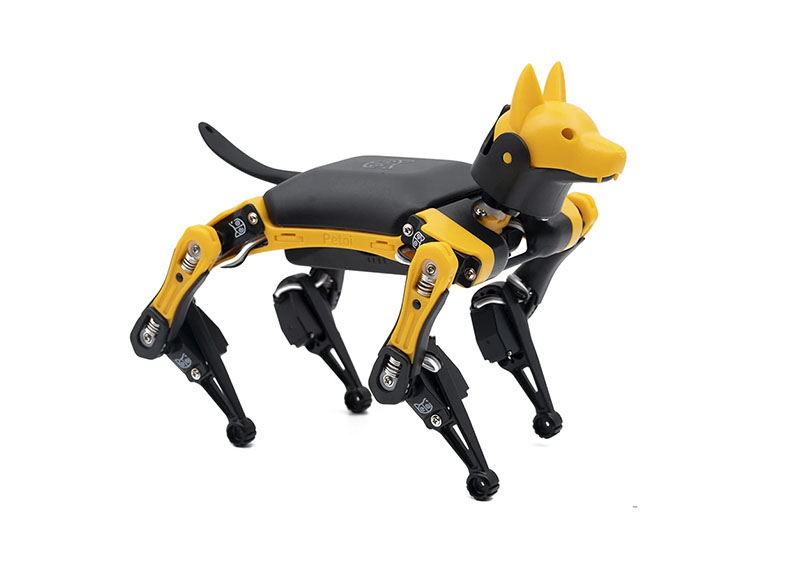 THE PORTABLE DNA BENTO LAB
Bento Lab is a portable DNA lab that combines professional-grade tools for molecular biology with instructions so easy you don't even need to have aced 10th grade bio class (but bonus points if you did!). First, place a biological sample (saliva, hair strands) in the mini centrifuge that extracts DNA. Then, the thermocycler targets a specific piece of DNA and makes copies, and an illuminated gel unit visualizes the DNA by size to interpret results. Some uses include testing to see if you are lactose intolerant or whether a hamburger contains horse meat. $1,599
SAMPLA: FOOTWEAR MADE FROM APPLE WASTE
Sampla is a sustainable Irish footwear startup (Sampla is Gaelic for "example") that creates unisex kicks from a vegan material called AppleSkin, made from repurposed apple waste. Partnering with Trees on the Land, the team plants an indigenous tree for each pair produced. €139
GRAPPASAC-BACKPACKS MADE FROM GRAPES
This sleek little bag is made from Vegea, a grape leather cultivated from the organic remnants of the global wine harvest. The line is the newest launch from iFarmaissance Brands, which specializes in bio-based vegan materials, and the brand's creator, Jennifer Gardner, comes from a legacy of farmers with deep roots in West Australia. From $180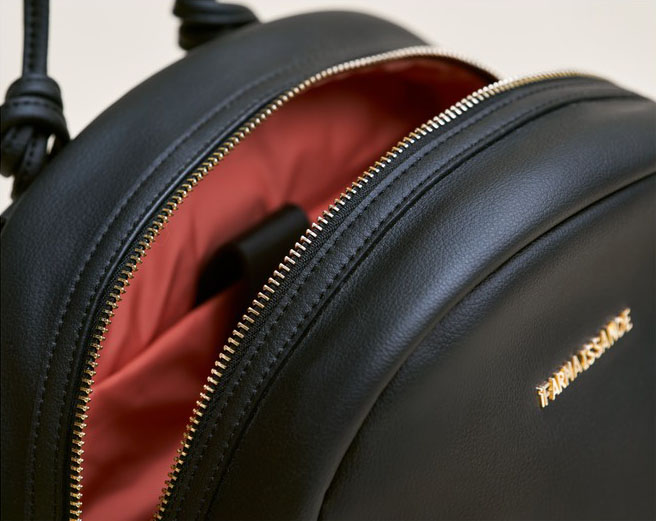 NEBIA SHOWER FOR WATER-CONSERVING GEARHEADS
By now we've all heard the statistics on the impending global water shortage, and while things can feel overwhelming, there are small ways we can help conserve. Nebia, taking water-saving shower tech mainstream, recently released this shower head which fuses green tech with cutting-edge design to save up to 50 percent of water waste. $119
---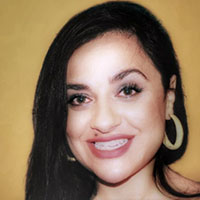 Stav Dimitropoulos
One of our newest contributors, Stav is a features writer and journalist who recently reported on the mysterious longevity enjoyed by the people of Ikaria, in the Greek islands.
VUEXR FOR THE VR AND AR ENTHUSIAST
I wouldn't call myself a futurist or technology evangelist or anything, as I am conflicted about distilling every aspect of my life through tech. That said, I very much enjoy virtual reality (VR) and augmented reality (AR). They are the closest to teletransportation, flying, and generally breaking free from the constraints of my physicality. Visual User Experiences in Extended Reality or VueXR is a platform that leverages the notion of six degrees of freedom (6dof) so that I can move around in the digital space in all directions. I have taken VR tours through historical marvels I haven't had the chance to visit yet, and filled my room with the "holograms" of friends when we were under lockdown, and even mythological monsters when I was in a creepier mood. It's fun. Free app and free accounts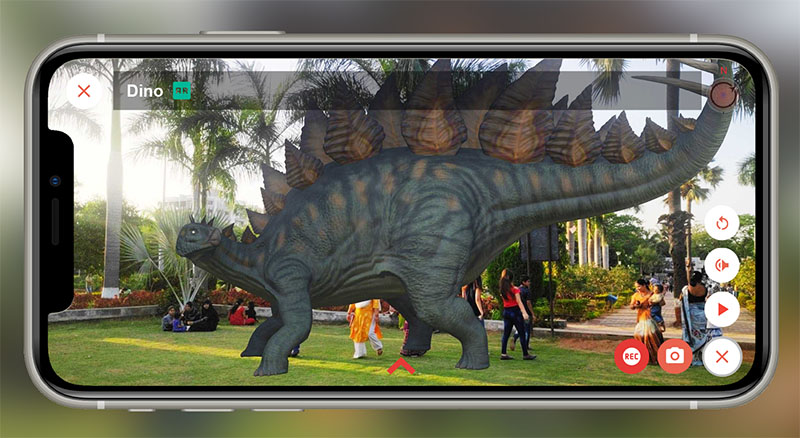 DIGESTIVE BREATH-TESTING DEVICE: THE FOODMARBLE AIRE
I just ate a bowl of sugar-free muesli with sugar-free almond milk, to which I added two spoonfuls of stevia—a healthy eater's dream breakfast—and my stomach complains. Was it the muesli, stevia, or the almond milk? I don't really know, but I trust that the FoodMarble Aire will help me sort this out. A pocket-size breath-testing device that measures hydrogen on the breath (more hydrogen means less digestion) and uses advanced breathalyzer technology to figure out what exactly is going on with the gut, the device was recommended to me by friends who suffer from food sensitivities and bloating. Hopefully, I will become more aware of the type of fuel I need to put in my body in the new year. $179
---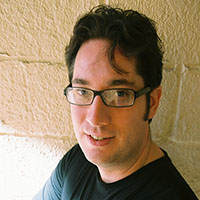 Jason Socrates Bardi
Jason is proto.life's editorial director, resident molecular biophysicist, and health journalist who also writes books about history and mathematics.
THE GENOME DEFENSE: A (NONFICTION) LEGAL THRILLER
Who will own your DNA in the future? In his new book The Genome Defense, Jorge Contreras takes you deep into the heart of that question by narrating the "epic legal battle" over the BRCA cancer gene patents, which pitted Myriad Genetics against a team of academics and ACLU lawyers, raised fundamental questions about the balance between science, profits, and human rights, and culminated in a landmark 2013 Supreme Court case. Himself a lawyer and expert in genomics law, Contreras spent years interviewing hundreds of sources for this masterfully written book. $24.95 hardcover
ECOLOGY IN THE FIRST PERSON: BRINGING BACK THE BEAVER
Derek Gow is a farmer who became an accidental ecologist when he started his own controversial, maveric form of animal conservation by importing beavers, voles, and storks on his farm and then re-establishing them in England and Scotland beginning in the 1990s. His wonderful first-person account of this insane journey was captured in his book Bringing Back the Beaver last year, and the paperback edition is now available to inspire future subversive acts of conservation. $25 paperback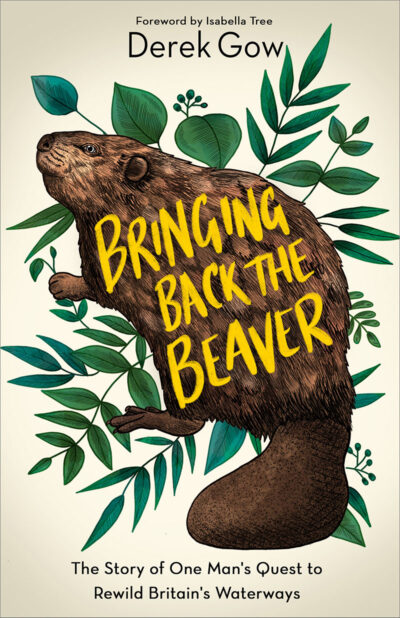 FOR THE LOVER OF BIOETHICS: DELIBERATELY DIVIDED
Anyone seeking inspiration for the future of medical ethics would do well to heed the cautionary tale of Deliberately Divided, Nancy Segal's critical look at the Louise Wise Adoption Services in New York City, which quietly separated at least nine pairs of twins and one set of triplets when they were put up for adoption in the 1960s. Neither the siblings nor their adoptive parents knew of the other's existence, yet the agency allowed them to be secretly studied to observe the effects of nature versus nurture on their development based on questionable science. Segal was well suited to write this book as she is herself a fraternal twin and also a psychology professor who has spent years conducting a prospective study of Chinese twins separated at birth. $40 hardcover
Note: This article contains affiliate links. Whenever you purchase using one of these links, proto.life may earn a small commission at no extra cost to you. Also, this page was updated to remove a reference to actress Jennifer Garner, who had nothing to do with the creation of the grappaSac. The actual founder is Jennifer Gardner.