30 Great Gifts for Biologically Inspired People
Featuring cactus shoes, custom probiotics, never-ending glow sticks, and more.
I am constantly wondering how I can share the magic and mysteries of biology and biotechnology with people, which is why I started proto.life in the first place. So I see the holidays as the perfect occasion to scout out the latest and greatest ways people have devised for channelling those subjects into useful, beautiful, or whimsical products and experiences. Which is why I have bio-artist Heather Dewey Hagborg's work at the top of my wish list. Her project, Lovesick: The Transfection, so completely captures the zeitgeist of this moment, this year, that I want it for my time capsule. Imagine creating a custom retrovirus as an art project. Now imagine that virus infecting a human host with a gene that increases the production of oxytocin, aka the love hormone, the empathy hormone, or the connection hormone. In Heather's words, "the work is envisioned as an activist intervention, to spread affection and attachment and to combat the alienation and hate of the present."
You could buy a small glass vial containing the virus, or the whole edition of 10. Artist prints are also available. Heather designed the vials in different shapes to replicate the various energy states of the molecule. The concept (remember this is collectible art, don't actually try this!) is that one would break open the vial, consume the virus almost like a cyanide capsule, and submit to the empathy that would theoretically ensue. Available as a single vial ($285), or an edition of 10 for $2,500. Email Fridman Gallery for details.
On a lighter note, Andy Bass' project simply delights me. You may remember his 2015 phenomenon, the Dino Pet, which is a dinosaur-shaped glass enclosure that holds bioluminescent sea creatures called dinoflagellates, which suck up sunlight and nutrients during the day and glow a magnificent magical blue hue at night. While you can still snatch up a Dino Pet on eBay, you might want to check out his new venture, Urbz, where you can find a new mushroom-shaped enclosure. $59.95 (shipping March 2021)
And of course no Gift Guide for Biologically Inspired People would be complete without a listing for our book, Neo.Life: 25 Visions for the Future of Our Species, featuring big ideas, inspired scientists, artists, and entrepreneurs, and award-winning design. Order by December 14 for Christmas delivery on domestic U.S. orders. After that date, please contact [email protected] to arrange expedited shipping.
Here's what other people out on the neobiological frontier are recommending as gifts this holiday season: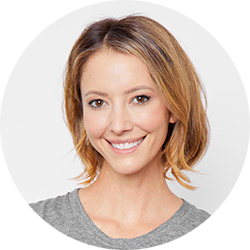 TARYN SOUTHERN
Artist, storyteller, and digital personality
THE URINE CARD
For the budding biohacker/health guru, there is Vessel. How do you know if you're taking the supplements you need—or taking ones you don't? Launched in 2020, Vessel's urine test card takes the guesswork and headaches out of trackable health. In less than two minutes, you can track up to eight critical biochemical assays, including cortisol, magnesium, folate, and biotin and see the science behind how you feel. As a cancer survivor, this product represents an exciting step forward in affordable, scaleable personal health testing. Membership is $50 for four cards a month. Discounts when you purchase a 6- or 12-month block.
TEST KITS
Everlywell's comprehensive selection of at-home blood and saliva test kits are my new favorite gifts for anyone with a health need to fill. I've taken the sleep & stress test and food sensitivity test—no more eating eggs for me!—and was pleasantly surprised by the specificity of the insights and seamless user experience. They even have an at-home COVID-19 test that has received emergency authorization from the FDA and delivers results in 24–48 hours of the lab receiving your sample. $49–$259
THE SLEEP RING
For the wearable wellness fan, I recommend the Oura ring. I've been shouting about it from the rooftops for several years now, and my enthusiasm hasn't waned. The ring is one of the more "wearable" wearables—it's lightweight and elegant with an incredibly user-friendly interface. Perhaps most importantly, I have made major life changes knowing what variables affect my sleep. From room temperature to the time of my last meal, I've been able to improve my deep and REM sleep metrics by more than 30 percent since purchasing the ring. Buy one for $299–$399.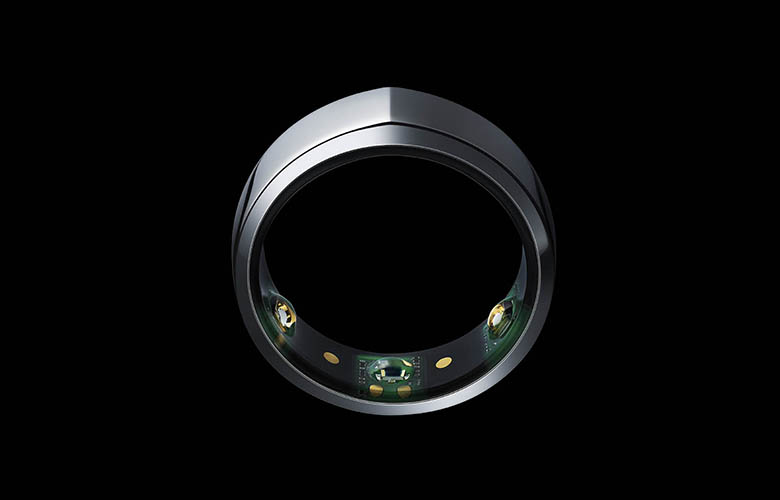 STOCKING STUFFER
The Order of Time by Carlo Rovelli is a book that weaves together ideas from science, philosophy, and literature and invites us to consider questions about the nature of time. Poetic and puzzling, The Order of Time offers a profoundly intelligent appreciation of the magic and mystery of the universe. Available at an independent bookseller or on Amazon. About $15.
RED LIGHT FACIALS
Using low levels of heat and infrared light, these face lasers aim to help repair skin cells and generate collagen. While long-term studies are still in the works, I could tell a difference in skin elasticity and pore size after just a few uses of my portable Peppy facial device. $149
---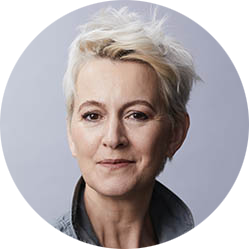 SUZANNE LEE
CEO of Biofabricate
BIOHACKER WORKSHOPS
For the synbio/science curious, gift a biohacker workshop at a local DIY bio community laboratory (ours is the original: Genspace in NYC!) They've all been hit hard by COVID-19 and need urgent funds to survive. Genspace has incubated multiple startups including the wonderful OpenTrons who raised over $20 million in their series A this year. These spaces aren't just for hobbyists—some world-changing startups are founded here too! Classes range from about $25 to $180, or gift the Biohacker Boot Camp for $360.
FOR THE EARLY ADOPTER
For the luxury consumer, I recommend the world's first watch strap grown of silk brewed by bacteria: Biosteel, created by German biotech startup AMSilk for Omega. It's in the form of a classic NATO strap. I love mine—it's a great conversation starter about biofabrication (and it's not just for guys!). $270
FOR THE HEALTH GURU
The beautiful, science-based, pre- and probiotics Synbiotic from Seed. Their Seed University program on Instagram is a refreshing take on influencer culture: You actually have to study before you can promote. $49.99/month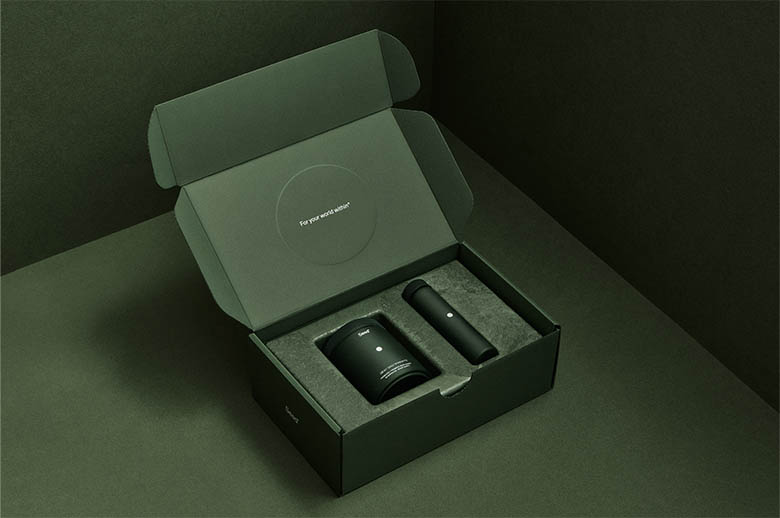 STOCKING STUFFER
Ginkgo Bioworks' latest Grow magazine—an issue devoted to beauty in all its forms. Essays, conversations, and food for the brain over the holidays. $10 per issue
---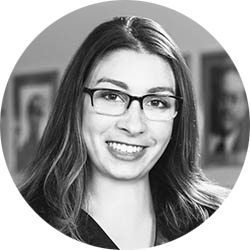 ALEX PEARLMAN
Science journalist and bioethicist
FOR THE PARTY PEOPLE
One thing I'm really looking forward to is getting vaccinated so I can resume seeing live music in person, a hobby I've gone without for too long. Luckily, Canadian company Nyoka Design Labs has gifted us with the LÜMI, a wearable glow-stick. The silicone bracelets are filled with photoluminescent microcrystals, which means we can return to the club (or party via Zoom in the living room) with these fabulous plastic-free, nontoxic glow bracelets that glow for 12 hours and are reusable for 10 years. $11–$29 (ships early 2021)
FOR THE HOMEBODIES
And as the lockdowns wear on, what we need is a makeover for the dismal vibes of our home offices. Boston-based Hourglass Collective is selling these flower crown headphones and a collection of other WFH accessories from small businesses and local makers to add a little extra flair to your space. Flower crown headphones: $75; WFH accessories: $5–$80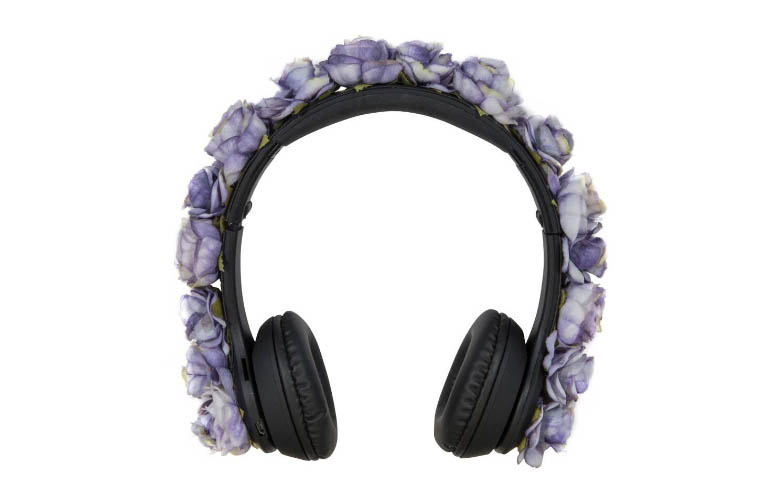 ---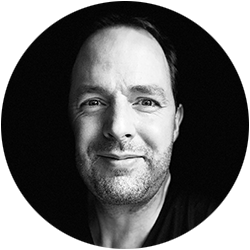 RICHARD HANBURY
CEO of Sana
FOR STRESS OR PAIN
My company's product Sana is a non-addictive simple mask and headphones you wear on your head. The device uses audiovisual stimulation to increase balance between the left and right side of your brain, leading to greater relaxation. Sana can clear a busy mind, accelerate physical recovery, and improve mental wellbeing. An 18-month subscription costs $99/month, and use code NEO30 for a 30 percent discount.
RELIEVE STRESS
Apollo Neuro is another wearable that is great for reducing stress all day long. I like it because it is simple and easy, and is a good reminder to be aware of physical sensations—which immediately tells your brain that you are not about to be eaten by a saber-toothed tiger. $349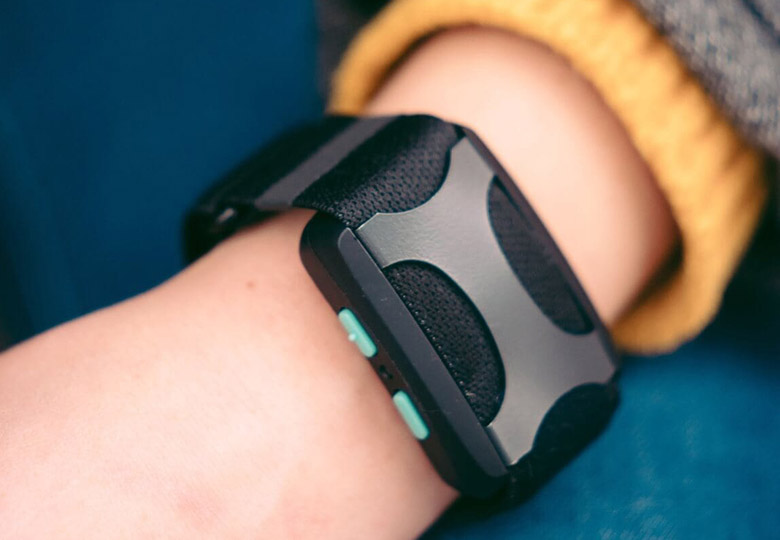 FOR YOUR INNER GURU
Core is the device that finally got me meditating every day. While the Sana device is the "lie back and go to sleep" experience, and Apollo is the gentle reminder all day to be physically aware and in the now, the Core uses vibration in your hands while you are meditating and measures your heart rate variability (HRV). This is the first device that enabled me to meditate without always falling asleep. $149–$219
Editor's note: Richard is CEO of Sana.
---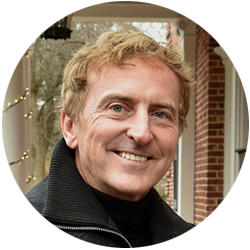 SEAN O'SULLIVAN
Managing Partner of SOSV
PERSONAL HOLOGRAPHIC DISPLAY
With Looking Glass Factory, folks can create their own personal hologram so that the best pictures of their families, pets, vacations, etc, can be displayed in 3D on their desktop. It literally feels like a sci-fi movie coming to life on your desk. On top of that, it also has tremendous value for folks that work in the biological sciences to use for 3D modeling of molecules, drug design, etc. Available for pre-order on Kickstarter at a discount to the upcoming retail price. $249
CUSTOMIZED MICROBIOME
Have you ever asked yourself about the bacteria that make up your gut microbiome? Then try Floré by SunGenomics. Turns out 70 percent of your immune system lives in your gut, and in this time of COVID-19, you may want to optimize your gut's microbial balance. Sun Genomics makes personalized probiotics by analyzing samples of your individual microflora (yeah, you send them a swab of your poop). By sampling your poop, then popping daily their optimized probiotics formulation, then sampling again, you can continuously improve your gut microbiome. $99/month, includes tests and monthly personalized probiotics, or enter code FLORECARE30 for $30 off of the first month of Precision Probiotics and the Gut Test.
IMMUNO BOOST
There is also Floré Defense, a formulation of probiotics, minerals, and botanicals designed with COVID-19 in mind to boost your immune system during the pandemic. $39/bottle
BIOLOGY FUN WITH KIDS
During COVID-19, there has been an overwhelming need by parents to support their children's education at home. For the biologically minded parent (and child), Amino Labs offers some fun and valuable products geared toward teaching children as young as 12 the basics behind genetic engineering. Books and kits range from $10 or so to a few hundred dollars for packs of kits.
WHEN THE PARTY'S OVER
If you happen to overindulge on spiked eggnog this holiday season, ZBiotics is a great product to keep around. It's a probiotic drink specifically geared toward breaking down the byproducts in alcohol that give you a hangover. Just drink the product before your night of libations, and feel more ready to take on your day the next morning. Check out their website for some of the science behind the product; it's fascinating. $36 for a 3-pack
Editor's note: As managing partner of SOSV, Sean is an investor in Looking Glass Factory, SunGenomics, and Amino Labs.
---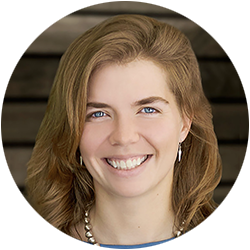 MARYANNA SAENKO
Cofounder and partner at Future Ventures
CACTUS SHOES
Think fewer dead cows! I have a passion (read: problem) for shoes. For me, shoes are a functional form of personal expression. I feel guilty about the number of dead cow products in my closet and have hunted for sustainable solutions that still feel and look amazing. I love the look and color tone of the Clae cactus leather sneaker—plus what a cool material choice! $130 for pre-orders.
AUTONOMOUS PLANTS
Self-watering planters aren't new, but this one is particularly gorgeous. Given a mix of poor air quality from wildfires and pandemic-mandated indoor time, it's been a big year for house plants at our house. I love these self-watering planters, complete with a pack of plants that are some of the best air filters that Mother Nature ever created. $265–$399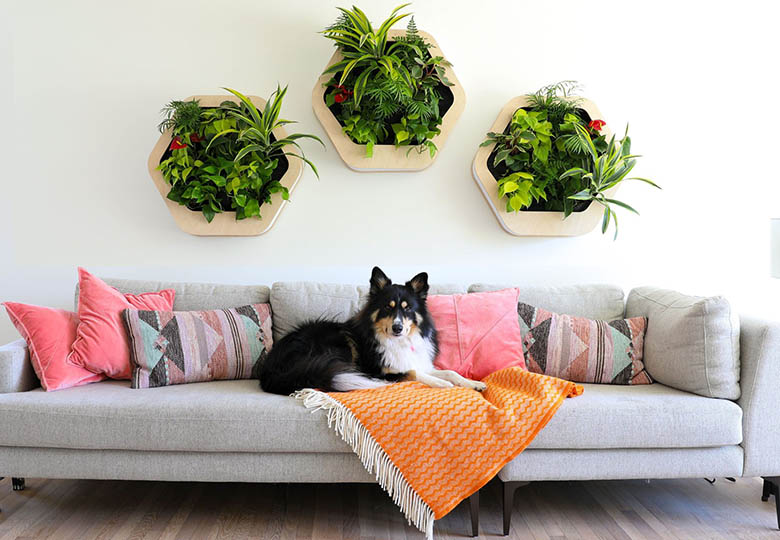 ---
ISHA DATAR
Executive Director of New Harvest
SCIENCE TAROT CARDS
For New Harvest's 2020 conference (canceled, of course, due to COVID-19), our team was planning on hiring a tarot card reader to run a booth in the exhibition room using this women-of-science tarot deck by Massive Science. Each card features a badass female scientist who has transformed the way we see, create, and imagine the world. The illustrations are exquisite, and I love the idea of using something like a Tarot deck, which many may dismiss as "unscientific," to actually communicate a robust history of science. Science isn't magic but it is magical. A deck can be had for only $29.95.
VEGAN ICE CREAM
For sweet-toothed vegans, Brave Robot's new ice cream is the world's first widely available cell ag product, and its debut last summer was a watershed moment for this new industry. As someone who has had one foot in the vegan world for over a decade—and therefore tried every non-dairy ice cream under the sun but retained my omnivorous taste buds because I never actually fully abstained from dairy—you can trust me when I say this is the real deal. Unlike almond, coconut, or oat milk ice creams, this doesn't have a lingering off note from a non-dairy base because the base is, in fact, dairy! It's just dairy protein brewed by microflora via fermentation instead of cows. $64 for the holiday five-pack.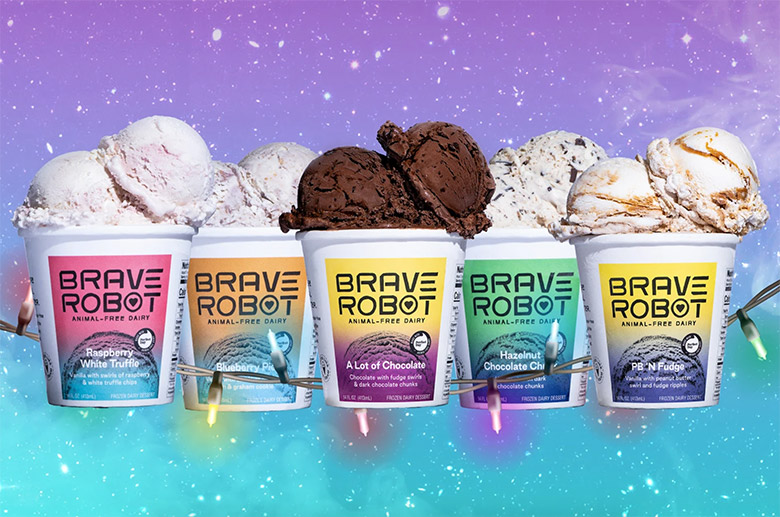 CELL CULTURE CHICKEN
This isn't a restaurant but a restaurant experience in Israel where diners can give feedback on Supermeat's cell-cultured chicken—made in a bioreactor on site! It's pre-commercial, so you would really be among the first couple hundred people in the world to try cultured meat. Reservations are by application only. The meals are given free of charge in exchange for diners sharing their thoughts and feedback on the meals. Since I'm in Canada, if someone wanted to fly me out to try myself, I'd be there in a heartbeat. Free!
---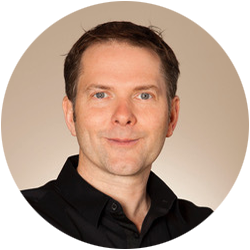 JAMIE HEYWOOD
Five time biotech entrepreneur
Chairman and founder of Alden Scientific
My sense is the greatest gifts are the ones that teach and inspire. I have always thought that one of our challenges as people is not being able to conceive that important things are right in front of us yet we can't see them, and that knowing that can open one's mind. Working back from there, to me the invention of optics and the microscope made visible the realm of microbes and transformed the way we understand the world. That knowledge became the foundation of public health, saved more lives, and created the possibility of modern society the way nothing else has. The present can be an antique like E. Leitz Wetzlar antique microscope 1927 ($1,299) or a modern one like Telmu's cordless monocular microscope for $75.99.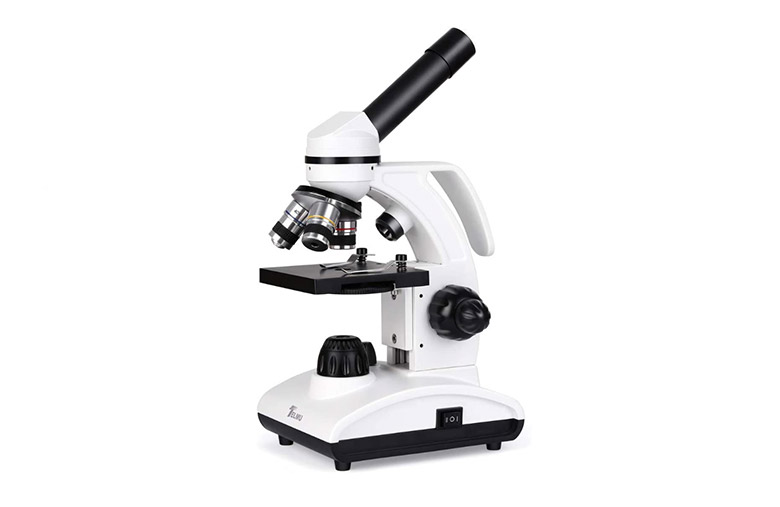 The point though is to help someone see that there are things beyond what we can see.
Another way to see beyond what we can see is to think about examining your own mind with new eyes. A wonderful gift would be to make a donation in someone's name to the Multidisciplinary Association for Psychedelic Studies (MAPS). Founded by Rick Doblin, MAPS is driving the science behind the healing powers of psychedelics. The donation could be accompanied by Michael Pollen's book How to Change Your Mind that describes the potential power of these tools. The gift is about inviting someone to open their eyes to new ways of seeing themselves and their consciousness.
Marcel Proust said it so well: "The real voyage of discovery consists not in seeking new landscapes, but in having new eyes."
Travel well.
For more information on MAPS, check out their website. Find Michael Pollen's book at an independent bookseller or on Amazon (about $15).